Updated Date for Rake and Run Service Project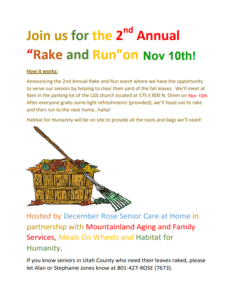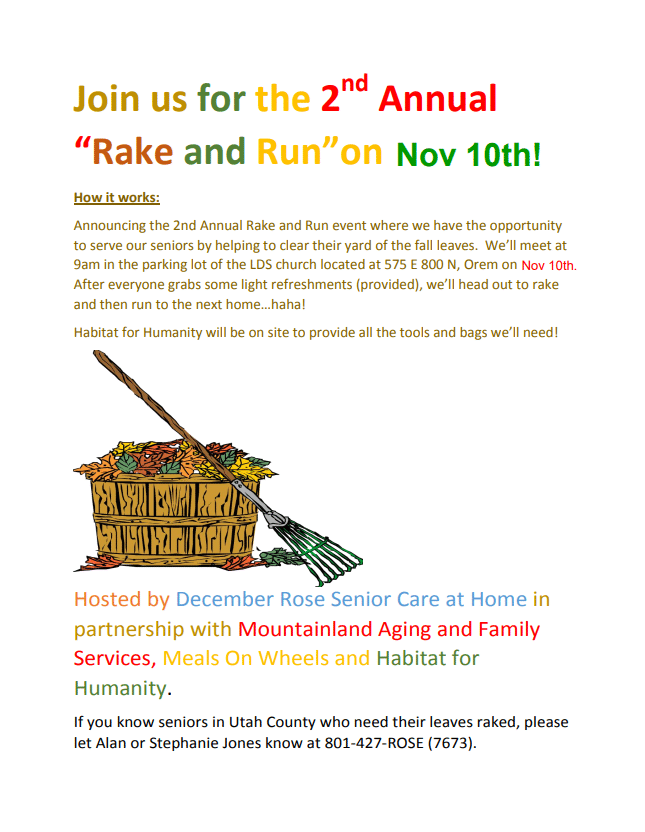 'Date change for Rake and Run Service Project…
Please note that we have changed the date of the Rake and Run service project to Saturday, NOV 10th in hopes that we'll have more leaves on the ground by that time!
We want to maximize our efforts and felt that if we delayed the project date we could provide a more thorough clean up for our seniors.
Thank you and we hope to see everyone on Nov 10th!'
For more details click below:
Rake And Run Service Project
Alan & Stephanie
December Rose Senior Care at Home ~ 801-427-ROSE (7673)
Providing Home Care in Highland, Utah and Surrounding Communities.

Latest posts by Alan and Stephanie Jones, Owners
(see all)